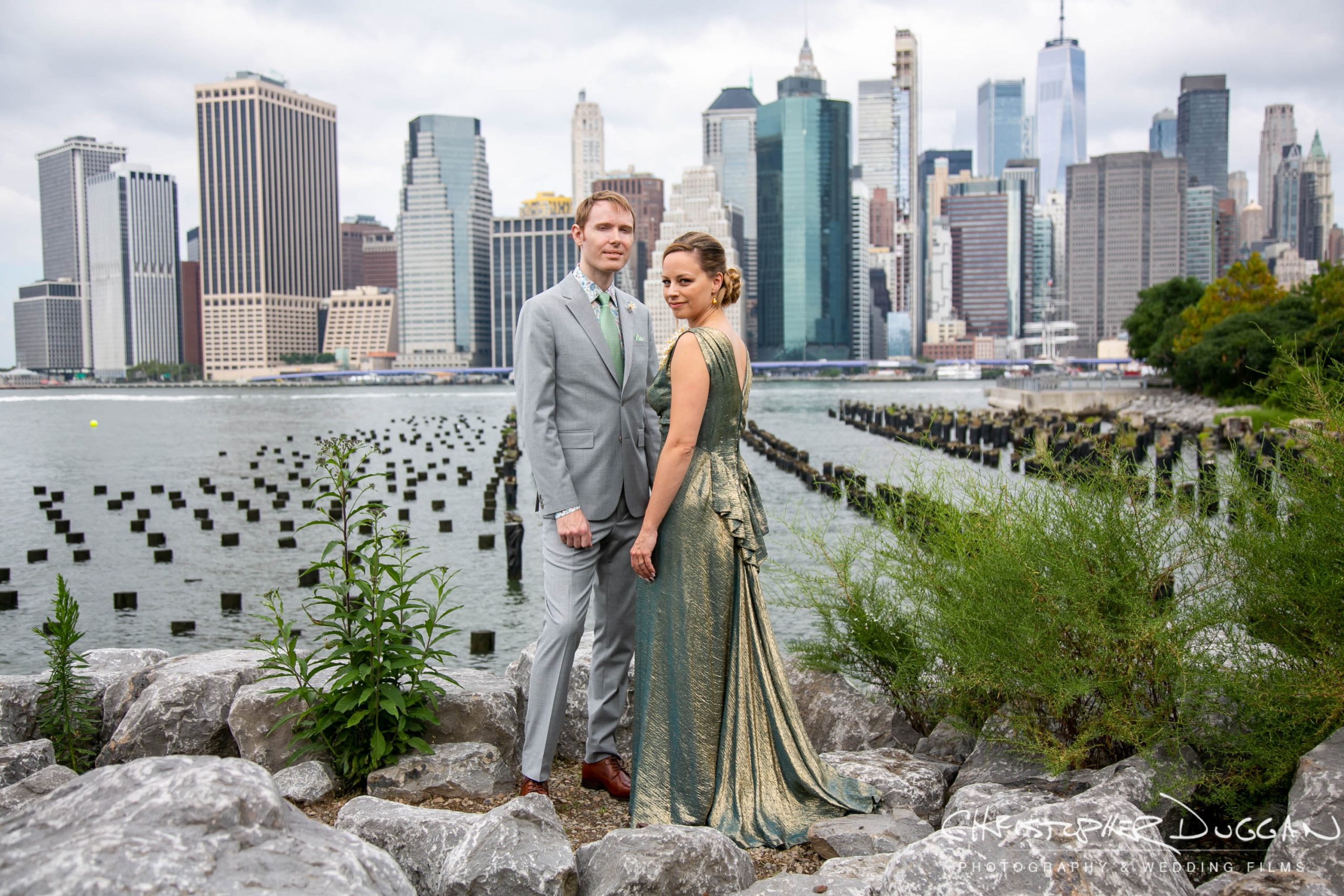 Audrey & Alex | An Intimate Brooklyn Elopement
WHITNEY BROWNE, CDP CREATIVE TEAM MEMBER AND LEAD PHOTOGRAPHER, PHOTOGRAPHED THIS WEDDING AND GUEST WROTE THIS BLOG.
Whitney is fabulous and has been working with CDP for many years. This type of wedding is her sweet spot: intimate, relaxed, and urban.
Whitney Browne started working with Christopher Duggan Photography in 2011. She trained for years with legendary dance photographer Tom Carvaglia, and photographs movement and performance as well as weddings. Her work has an emphasis on documentation. She worked on a long-term project with Paul Taylor Dance, and her photos have been published in The New York Times, Huffington Post, Dance Magazine, and New York Magazine. Whitney is excellent at putting couples at ease in front of the camera and has an eye for fixing that stray hair as well as capturing a quiet, private moment.
Audrey and Alex had the type of wedding day someone like me envies.
Surrounded by a small group of loved ones, the couple had a glamorous late-morning meal at the River Cafe on the water in Brooklyn.
It was personal and thoughtful to themselves and to their families.
Audrey & Alex wanted to elope, so the ceremony was just the two of them, the officiant, their wedding planner, Ambyr, Audrey's best friend, and myself.
They were wed in a beautiful location overlooking the Brooklyn Bridge and waterfront in the park. In typical NYC fashion, the train going over the Manhattan bridge interrupted the vows. 🤪
Audrey is a costume designer and NAILED her dress and Alex's suit. Color palette perfection. The green and gold hues flattered both the bride and groom. The details were impeccable – down to her red bottom shoes and bedazzled nails.
Audrey & Alex are such a lovely, lovely couple.
They are totally in love and committed. Their wedding was one of my favorite weddings by far, ever!!
Congratulations, Audrey & Alex!
---
Previous Post
Maddie & Tommy | A Naumkeaug Wedding in Stockbridge, MA
Next Post
BJ & Jeremy | A Memorable New York Wedding