Martina & Jonathan | Brooklyn Wedding Photos by Christopher Duggan
Brooklyn Wedding Photography for Martina & Jonathan
Martina & Jonathan were married at Aurora in Williamsburg. It was a simpler, more relaxed and intimate Brooklyn wedding. That's something that is so unique about getting married in New York – there are huge, grand, architecturally extravagant venues for 400 people guest lists and there are also beautiful, cozy spaces for smaller weddings. It's only a matter of finding the right fit for what you want your wedding to be.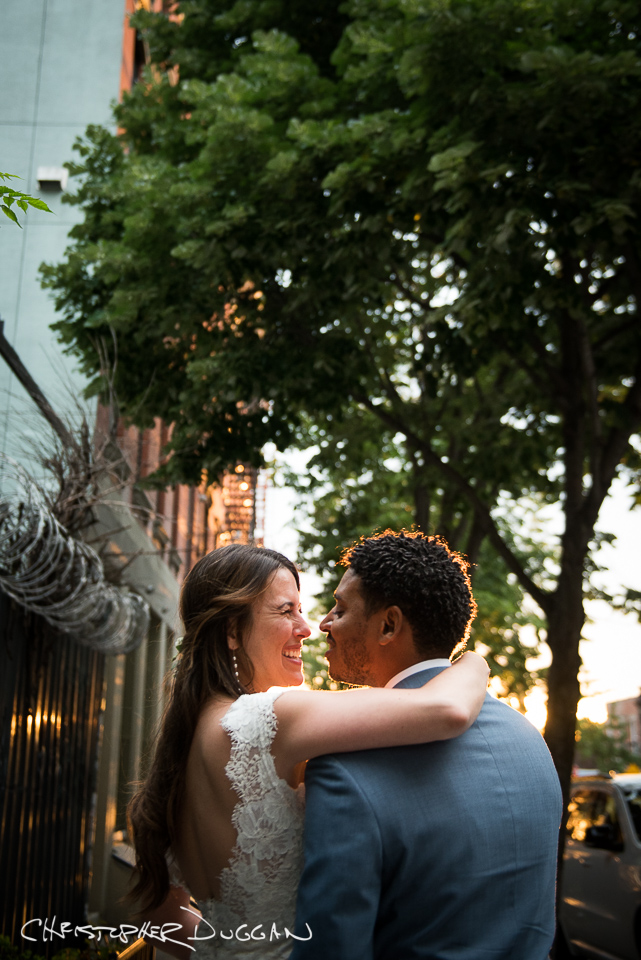 I was introduced to Martina & Jonathan through Gal, the first person I ever hired as a retoucher and color corrector for my photography. She's a real master at this work. I was bummed when she moved to VT in 2007, but delighted to be introduced to this wonderful couple through that connection.
It was a pleasure to meet Martina & Jonathan. And to see Gal at the wedding after so many years! We had to take a selfie. =)
Martina & Jonathan's Brooklyn wedding was on a Thursday, I think to keep things simple. The night was exactly that: relaxed and fun with a focus on the ceremony, on their love and on having people feel warm and welcomed. It was great to work in a small and less traditional wedding setting in Brooklyn. Martina & Jonathan really picked a special spot.
I had a blast making candid pictures of family and friends because Martina & Jonathan had such a warm and loving crowd. They were full of excitement and they brought their moves to the dance floor. If I could capture more weddings like this every Thursday, that would be amazing!
Congratulations, Martina & Jonathan!
---
Previous Post
Formal Family Portraits On Your Wedding Day
Next Post
Jacob's Pillow Dance Festival 2017 | Pilobolus