Behind-the-Scenes Dance Video with Pacific Northwest Ballet Dancers at Jacob's Pillow
The week Pacific Northwest Ballet was at the Pillow, I had the opportunity to do a creative photo shoot with our friend and PNB soloist Margaret Mullin along with PNB corps de ballet dancer, and new friend, Madison Taylor.
I asked Ben Rich if he would make a film of the photo shoot. Ben is the Assistant Video Producer at Jacob's Pillow. I've known him for years, because he is also on Nel Shelby Productions' team. His work is amazing, and I knew his film would take our photo shoot to a whole new level. Ben is a dancer, too, and I have a lot of respect for the artistry he brings to his video work. I love this behind-the-scenes dance video that he created.
Ben and I brainstormed different locations for our photo shoot, and Ben immediately suggested the railroad tracks in Stockbridge, Massachusetts. I've always been curious about them. We soon found out that inside the old station is an art gallery. The gallery was closed the day we were filming, and they assured us that only one freight train goes through per day, so the area was safe and available.
Margaret Mullin & Madison Taylor
Ben and I kept throwing ideas out, and bouncing them off of one another, and it took this shoot to the next level. What I love about this film is that it isn't just Ben capturing me at work – his ideas bring this whole short film to life.
Nel, her video team and I love nothing more than bringing an artist's vision to life through photography and film. We want to tell stories for artists that excite audiences and sell more tickets. We want to give dance fans behind-the-scenes looks into the strength and discipline and creativity of the artists we collaborate with, and we want dancers to get all the grants! What's most exciting about Ben's behind-the-scenes films at Jacob's Pillow is that we can make these for artists anywhere.
We hope to create more of these for artists in New York City now that we're all returning to our midtown studio, with Ben leading more and more of these projects for Nel Shelby Productions. Contact us if you're interested in creating something unique to market your next season or your company in general!
I worked with Margaret Mullin in Seattle in January, making photos for the documentary film she's making with Nel – No Dominion. Around that time, I asked her if she would be open to making portraits with me at Jacob's Pillow when Pacific Northwest Ballet came to perform. She was flattered and excited that I asked, and I was flattered and excited that she said yes!
Margaret Mullin & Madison Taylor
Margaret Mullin & Madison Taylor
I knew I wanted to show off the Pillow grounds in this photo shoot, and while I've done plenty of creative portraits at the Pillow before, I wanted to do something different, something that gave a sense of the space and architecture.
Margaret brought a friend, Madison Taylor. I knew going into the shoot that these two dancers are incredibly talented, but I was amazed all over again while we worked together.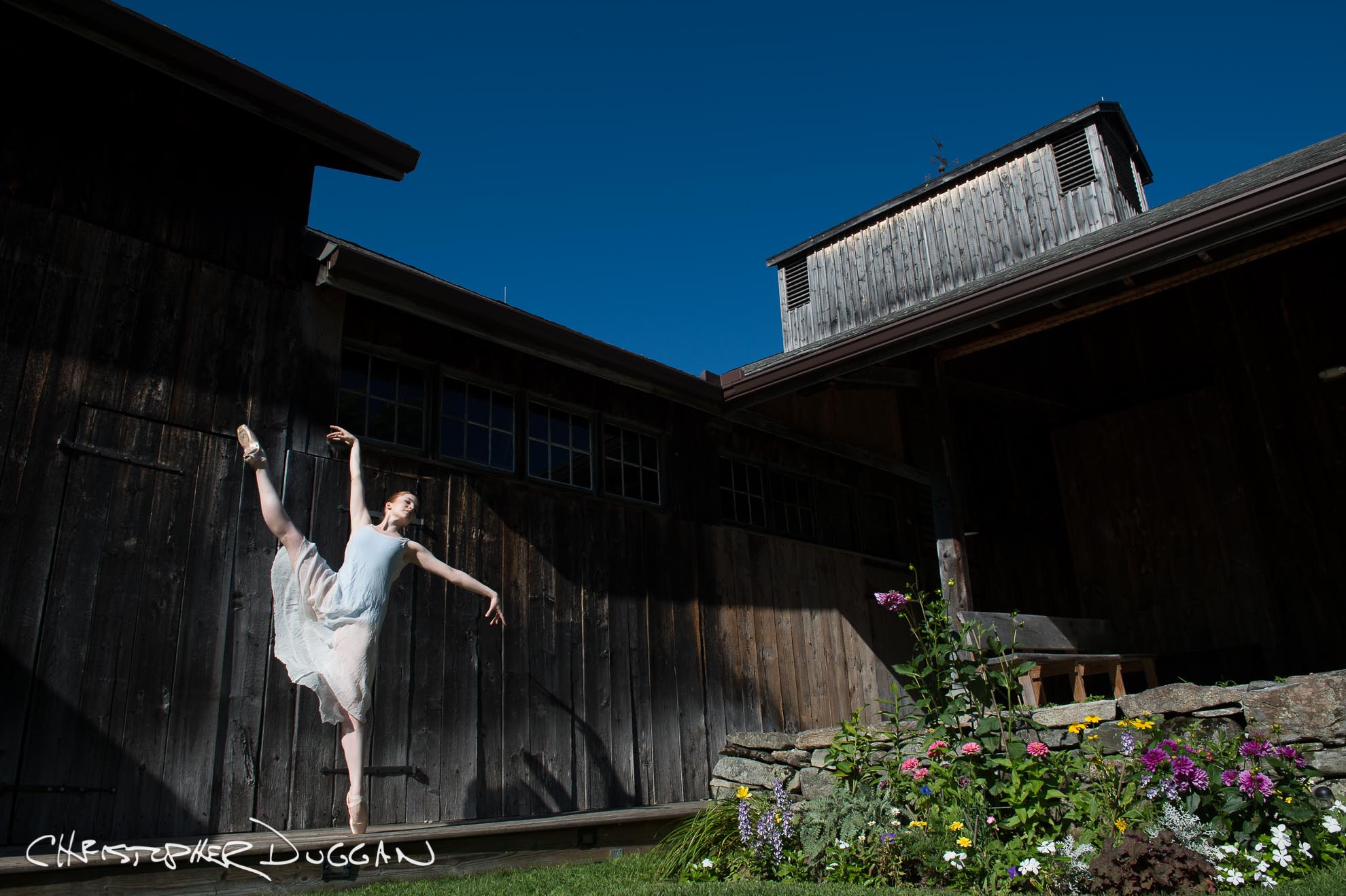 Margaret Mullin & Madison Taylor
Margaret Mullin & Madison Taylor
Margaret Mullin & Madison Taylor
---
Previous Post
The Liberty Warehouse Wedding Photos | Jordana & Gary
Next Post
Jacob's Pillow Dance Photos | End of Summer at Inside/Out