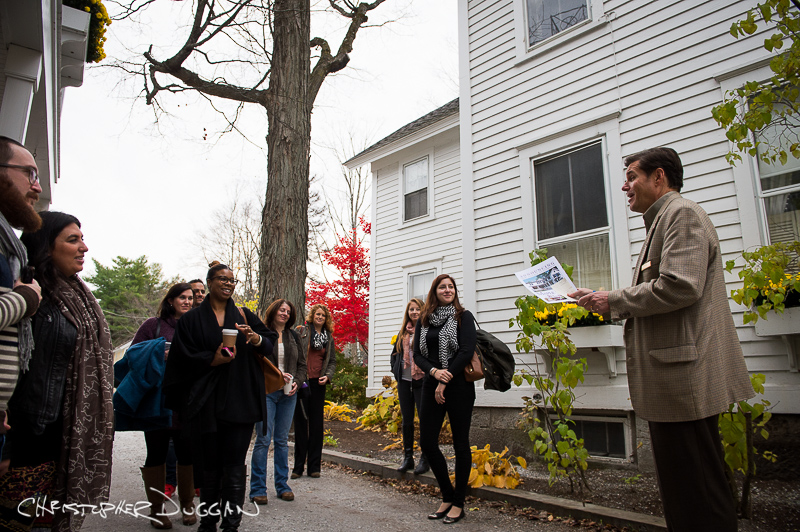 The Red Lion Inn, pictured here, was a really fun stop on our list of perfect Berkshire wedding venues on this year's Berkshire Wedding Tour. Located in Stockbridge, Massachusetts, The Red Lion Inn specializes in more intimate affairs, with rooms available for the wedding ceremony, reception, rehearsal dinner and more.
I hope I'll photograph a wedding there soon. I hear from Storied Events that they have great breakfast. 😉










[bra_border_divider top='15' bottom='5′]
On this year's Berkshire Wedding Tour, I was happy to make photos of some of the Berkshire wedding venues we toured. The Wedding Tour itself is a lot of fun and a great way to connect with new wedding professionals in the area (and re-connect with some of my Berkshire Wedding Collective collaborators!!)
My family and I live in New York City during the spring, autumn and winter, but we are based out of the Berkshires every summer, because my wife Nel and I film and photograph dance at Jacob's Pillow Festival in Becket, Massachusetts and have a cabin in the woods near the festival.
I started photographing weddings in the Berkshires in addition to weddings in Manhattan and near NYC, because there are so many beautiful destination wedding venues in the area and the setting means a lot to me and my family. (We got married in the Berkshires, too! At Seven Hills Inn.)
Planning your wedding in the Berkshires?
Let's talk about photography! And let me introduce you to some of my wedding collaborators, too.
[easy_sign_up title="Start the Conversation" fnln="1″ esu_label="BWT" esu_class="your-class-here"]
---
Previous Post
Jessica & Adam | Crystal Plaza Wedding Photos
Next Post
Love It | Published in New York Weddings Magazine