My wife Nel, a dance videographer, helped me get my start in photographing dance.
All it took was one choreographer, open to having me at her dress rehearsal (thanks, Adele Myers!) and I never turned back.
Now, I've photographed dance artists in cultural hotspots from New York to Chicago and beyond, I've been the Festival Photographer at Jacob's Pillow Dance in the Berkshires since 2005, and the Festival Photographer at Vail Dance Festival since 2021.
You can commission me for dance photography for live performances, in-rehearsal creative processes, creative portrait shoots, events, and more!
🎙️ CONVERSATIONS ON DANCE
"I approach weddings and dance in the same kind of way. I want the spirit, the essence, and the atmosphere of the family and couple at a wedding to shine through and when I'm photographing a performance, I want the choreographer's vision, point of view, and the dancers' expressions to really come through. I'm not there to win some photo contest with my artistic creation, I really want to hone in on the essence of the work. And then, I get to do creative dance portraits and that's where I can really bring my voice. Honing in on that real human expression really excites me."
– Christopher Duggan
Listen to Episode #360 of the Conversations on Dance Podcast to hear how Christopher approaches dance photography at Vail Dance Festival.
WHAT CAN WE CREATE TOGETHER?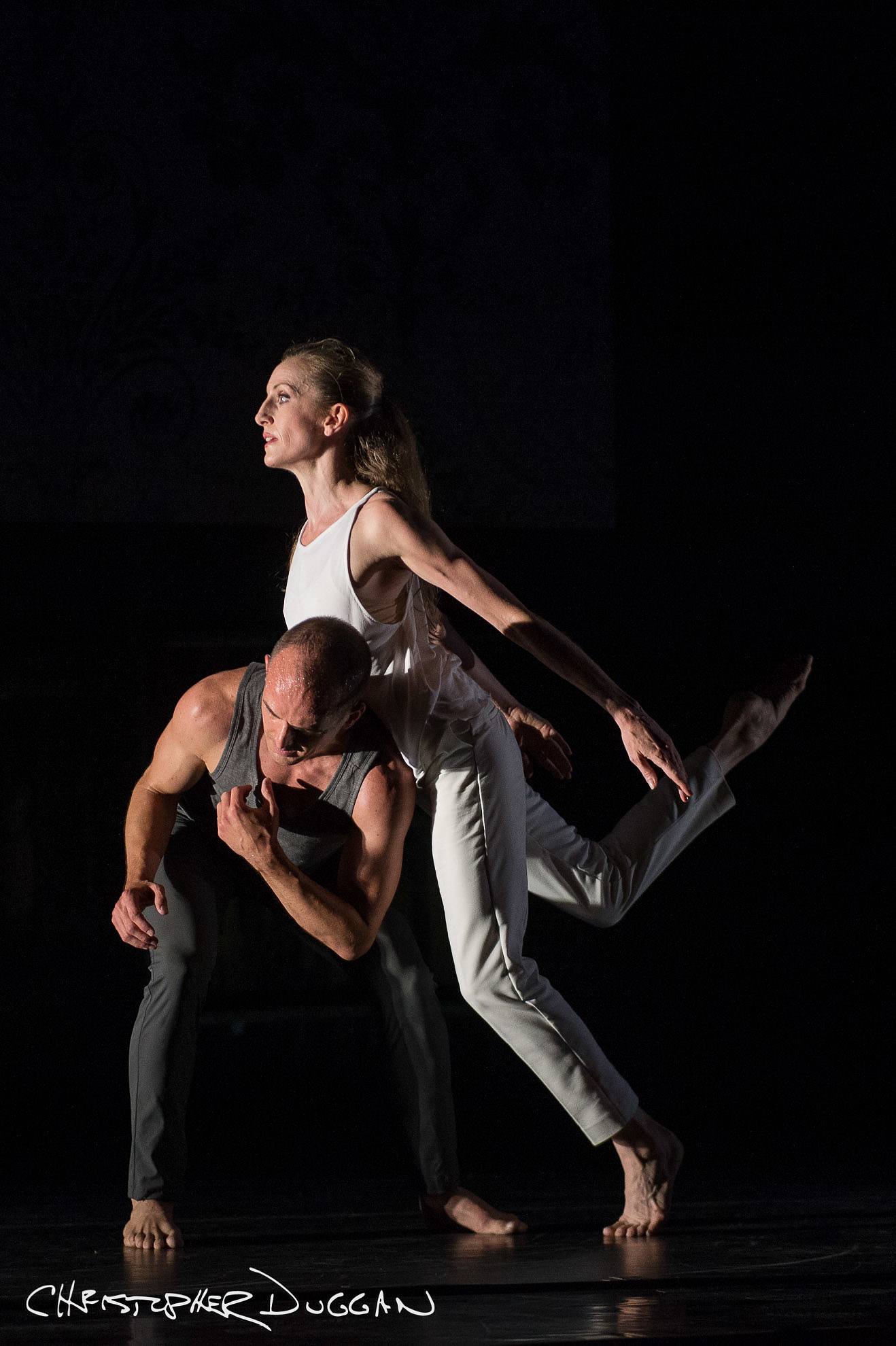 brian brooks & wendy whelan at jacob's pillow
____
I pride myself on the ability to anticipate the exact moment the energy has reached its peak.
LIVE PERFORMANCE PHOTOGRAPHY
I love hearing that my photos and my wife's videos have helped dance companies get grants, land spots at festivals and promote upcoming performances. That's why we do what we do – to provide artists with a complete photo & video package that helps support their artistry in any way possible.
Dance clients include Ballet Hispanico, Camille A. Brown & Dancers, Guggenheim Works & Process, Pam Tanowitz Dance, Paul Taylor American Modern Dance, The Joffrey Ballet, and many more.
DANCE SCHOOL PHOTOGRAPHY
Photographing dance schools can mean a number of things – capturing annual recitals or Nutcracker performances, creating promotional photos in rehearsal or class, making portraits of students and more.
Dance schools I've photographed include Ballet Academy East, Ballet Hispanico School, Central Pennsylvania Youth Ballet, Dance Theatre of Harlem School, Ellison Ballet, Greenwich Ballet Academy, Manhattan Youth Ballet and more.
Contact me to learn more about what I can provide for your school >
Honorary Chair Cicely Tyson AT ALVIN AILEY'S ANNUAL GALA
____
Cicely Tyson receiving a standing ovation as the curtain raises on her. She read a piece as an Alvin Ailey dancer danced the choreography.
I don't settle for a handful of photos of your VIPs on the step-and-repeat, and neither should you. My approach is to capture the magic, emotion and passion that make your organization great. I bring this to every corporate event, workshop, conference, gala, party, benefit, and fundraiser I photograph.
Event clients include Alvin Ailey American Dance Theater, Dance USA, Dance/NYC, International Society for Performing Arts, Jacob's Pillow Dance and more.
DANCE FILMS WITH NEL SHELBY PRODUCTIONS
nEL SHELBY & PACIFIC NORTHWEST BALLET'S MARGARET MULLIN
____
A behind-the-scenes look at a documentary film shoot Nel is filming, directing and producing with Margaret Mullin.
My wife Nel and I both believe deeply in the preservation and promotion of dance, and we often team up to provide artists with a complete package for their upcoming productions.
Her dance film company, Nel Shelby Productions, makes standout video for dance artists every day. It's amazing to see what she and her team creates, and I'm humbled to be a part of her business.
Learn more about Nel's dance video company >
CREATIVE DANCE PORTRAITS
During my years as Festival Photographer for Jacob's Pillow, I've had the opportunity to experiment and expand my skills in creative portraiture with dancers from companies around the globe. What started as a passion project in my "natural light studio" has become a signature service I can provide to dance artists at the Pillow, Vail Dance, in New York and beyond.
Ask me about creative portraits >
MAD BOOTS DANCE
____
One of my favorite challenges is to make photos in natural light. Portraits like this one will be featured in a summer-long exhibition "Now & Then" at Jacob's Pillow in 2022.
Jacob's Pillow is an endless source of beauty and inspiration
Visit my online exhibition of some of my favorite creative portraits, made in collaboration with artists at Jacob's Pillow.
let's talk about your next dance event