Whitney Browne on my Creative Team photographed Denise & Peter's wedding at a friend's home in Southampton, New York. It was a beautiful backyard wedding.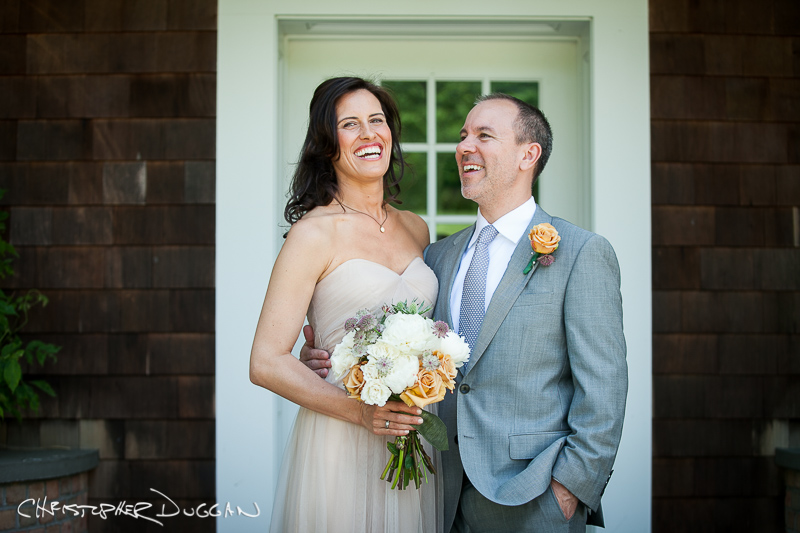 There were a lot of special DIY touches – they made their own cake topper out of bananagrams tiles, they had Andes mints because they're a favorite, and the bride and bridesmaids all made their own bouquets.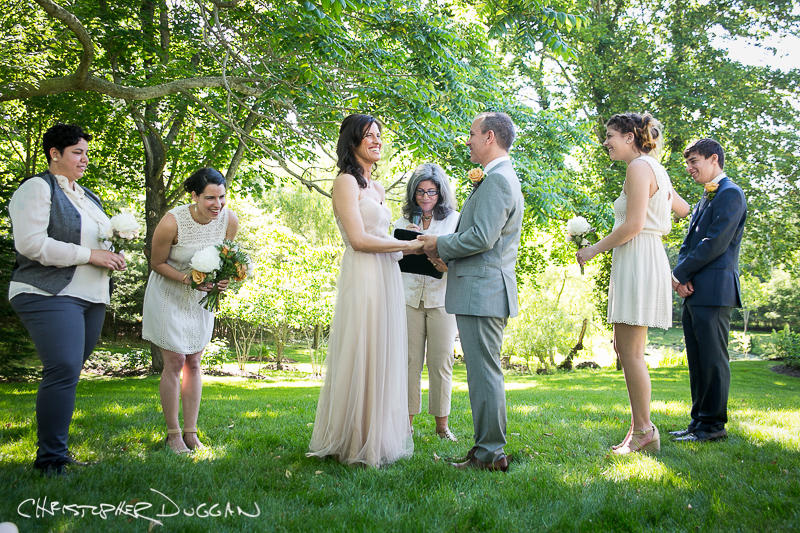 During the ceremony, friends sang and played instruments.


Denise & Peter served a signature cocktail called "The Walter," and had a framed picture of Pete's father's handwritten recipe of the cocktail at both bars.


The reception dinner was a Clam Bake with so many lobsters!! One of their friends, Jocelyn Negron, a designer, made placemats for them with their kindergarten photos on them to go under the guests' lobster.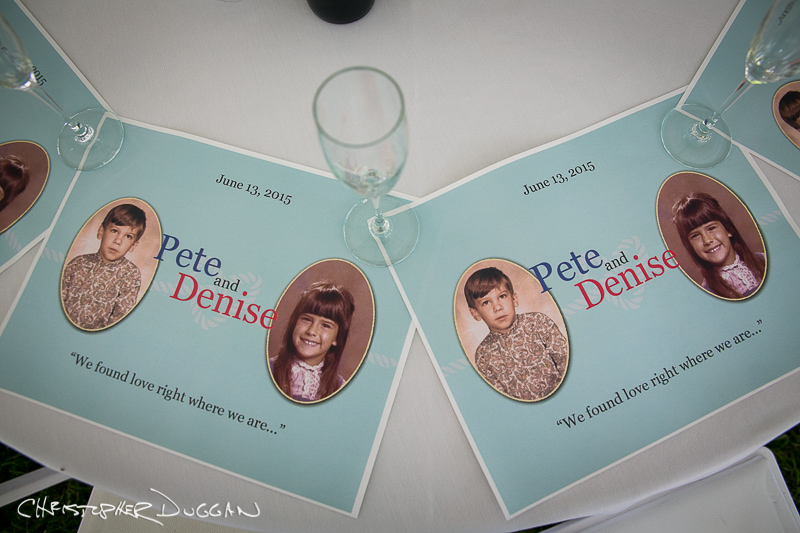 During the reception, lots of people were dancing. Denise is a dancer and she turned it up on the dance floor.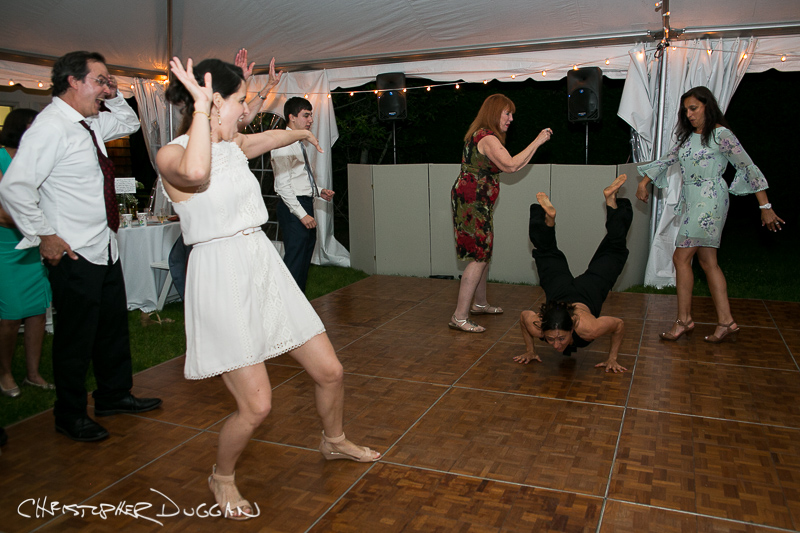 They are very sweet to each other. A perfect fit. Good vibes all day long made for a really special day!
Wedding Collaborators
Cake: A Simple Cake
Caterer: Hampton Clambake
Officiant: Alice Soloway 
DJ: Carol Moore, A Starry Night Music 
Main musician: Andrew Baum
Wedding dress: BHLDN
Floral design in the house: Flowers By Richard
Bridal party flowers & bridal bouquet: DIY by the bride & her bridesmaids
Hair & Make-up: Caitlyn Crossley
---
Previous Post
Cecilia & Dave | Essex House Wedding Photos
Next Post
Jacob's Pillow Dance 2015 | Dorrance Dance & BODYTRAFFIC