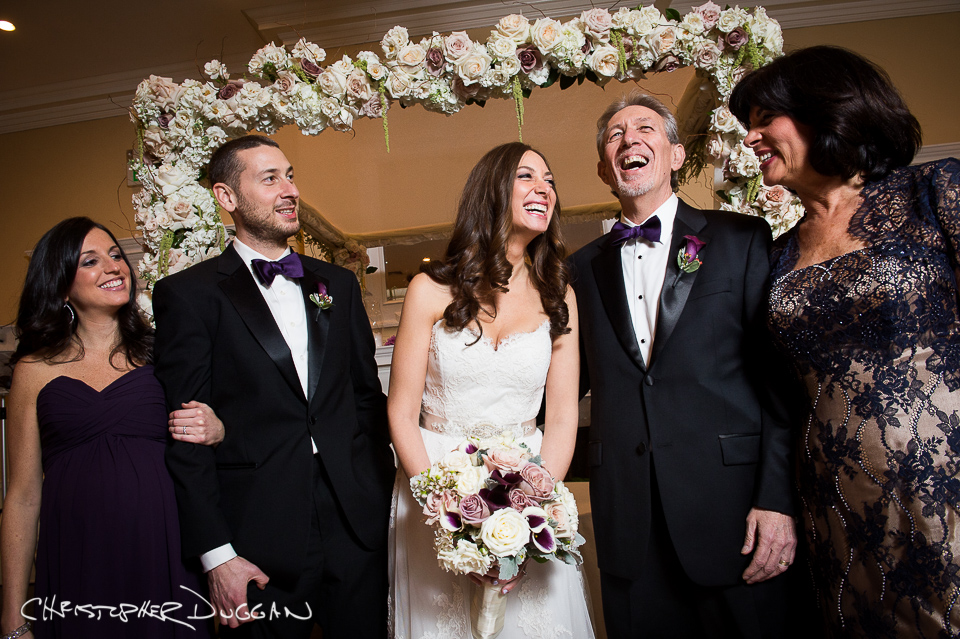 Elissa & Ben's wedding at Carlyle on the Green was the second wedding I photographed for Elissa's family. I photographed her brother Eric and sister-in-law Jessica's wedding at Natirar and made a special connection with their family.
I've done this a few times in my career now – photographing multiple siblings in a family. It's just wonderful to work with people that I've worked with before. There's that extra level of warmth and understanding and trust. It makes me feel, even more than usual, a special part of it all.
Elissa & Ben together are just so much fun. They love each other like crazy. It's great to see how goofy the two of them can be. They have a great time together and a great time in life.
For their wedding day, they had their sights set on dancing, dancing, dancing and having a good time. Ben loves to bust out the captain hat – it's a bit – so they brought out captain's hats for everybody for the last half hour of the reception, and it was so much fun. Hopefully there will be another wedding in the family!  🙂
---
Previous Post
We Won the WeddingWire Couples' Choice Award Again for 2016
Next Post
Filming No Dominion | A New Dance Documentary with Nel Shelby & Margaret Mullin