Gedney Farm Wedding Photos in the Berkshires | Haley & Zach
The Gedney Farm barn where the reception and ceremony were held has this warm and rustic feel to it that is so homey. It gives a warm and toasty, country feel to a wedding. And those warm feelings make it just the right place to have a dinner with all your loved ones. I love it in there.
Haley & Zach were able to hold the rehearsal dinner outside at the barn because of the beautiful weather. It rained on the day of the wedding, but that just made for an incredible evening indoors.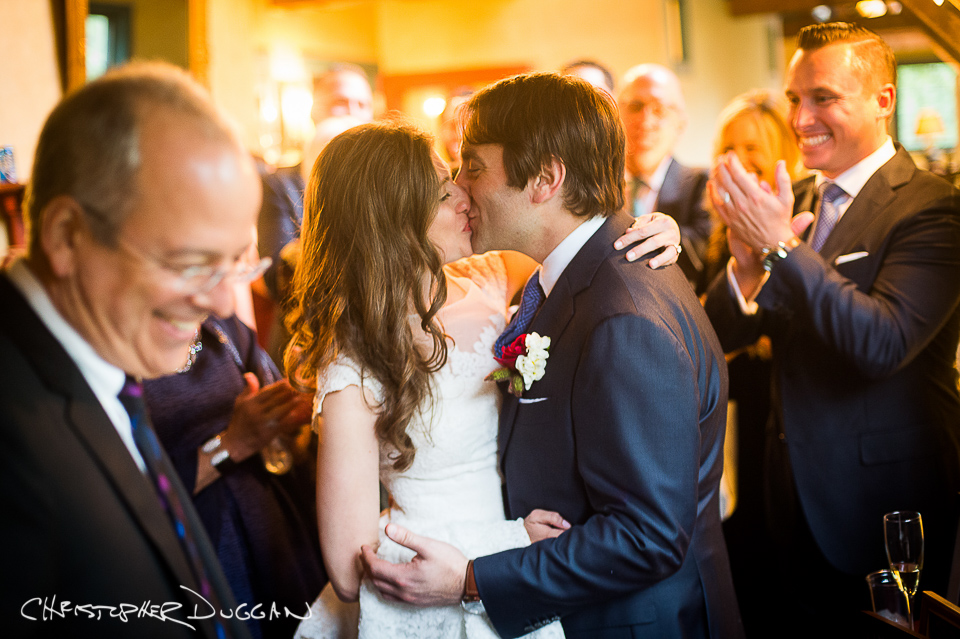 Something that really stood out to me at their wedding were the flowers. They were totally unique and unlike anything I had ever seen before. Congrats on a beautiful wedding, Haley & Zach!
---
Previous Post
New York Weddings Magazine | Winter Wedding Photography Listing
Next Post
Christine & Will | Stonover Farm Wedding Photos in the Berkshires