Pattie & JayR
My wife and I are back in New York City from our home in the Berkshires, where we both work at the Jacob's Pillow Dance Festival. My ninth summer as the Festival Photographer was inspiring and fun – each season is more incredible than the last. I got to photograph world-class dancers every weekday for ten weeks, and of course, on weekends I jumped in the car to wherever my wedding clients needed me. My wedding photography clients often tell me how cool they think it is that I work with dancers. It's taken me a long time to realize the great value this cool thing I do brings to my wedding clients, but I know it does. And I hope you'll help me share my story.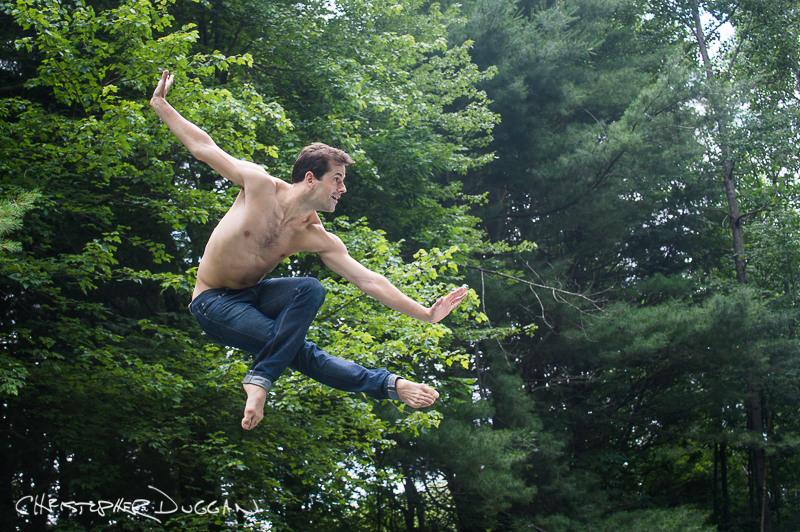 Robert Fairchild of New York City Ballet
Both dance and weddings are magical, once-in-a-lifetime events, and photographing dance deepens my wedding work in many ways.
Photographing dance sharpens my sense of timing, my ability to work in low light, to catch moments that flash by faster than the blink of an eye. It reminds me how life exists only in the present moment. It reminds me to keep shooting all the way until the end, because you never know what will happen next. It's inspiring to be around such creative people in the height of their creativity. The dancers I photograph may be premiering a new work or they may have invited me in to artistically capture some of their creative process. My wedding clients don't usually realize (so I like to tell them) that it's a huge rush for me to be a special part of their creative process, too. I'm a collaborator on their biggest artistic statement they've ever made.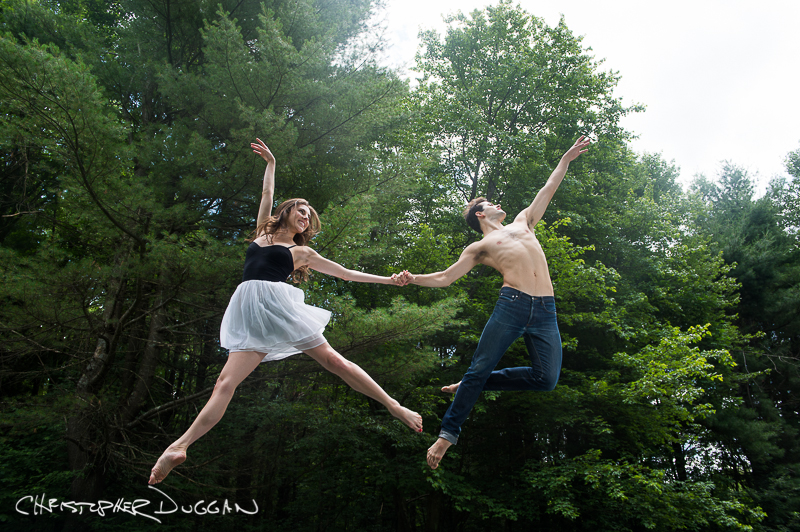 Tiler Peck & Robert Fairchild of New York City Ballet
Isn't a wedding sort of like a world premiere?
It's the first time a couple puts together such a huge artful endeavor. Blending traditions from each of their families, choosing the space to hold it in, designing every element based on their personal styles (fashion, flowers, music, food). And they've invited their whole world to come and experience it with them. The stakes are high. And just like when I'm photographing a dancer's world premiere, I only have one chance to make the best pictures possible. I can't ask them to do it again.
Kristen & Zach
I've honed my skills for more than ten years at hundreds of weddings.
I have a keen sense of when to step in and make a picture and when to step back and allow things to just happen. I know the power of family, the bonds, the love, the pressures. During all this I am witness to creativity, emotion, expression, human connection and beauty. I've been making photographs of dancers for almost as long as I have been photographing weddings, and I wanted to share with you how I lucky I feel to do both.
Eliana & Daryl
I hope you'll consider sharing this story when you hear your coworker just got engaged or you know your son is about to propose.
It would mean the world to me to have your heartfelt referral and to know the couple I'm going to photograph shares the same values. Send them this story and have them email me at studio@christopherduggan.com  Thank you for your love and support of my photography!
---
Previous Post
Janine & Victor | Berkshire Wedding Photography at The Mount in Lenox, MA
Next Post
Alex & Justin | Dream Away Wedding Photography in the Berkshires