LeeSaar performing "Grass and Jackals"
LeeSaar Dance Company Photos
I guess it's a sign that my wife Nel & I have been in the dance video & photo business for a while… Like so many other companies we've photographed and filmed at Jacob's Pillow Dance Festival this year, LeeSaar The Company is one we've worked with before and have a great relationship with.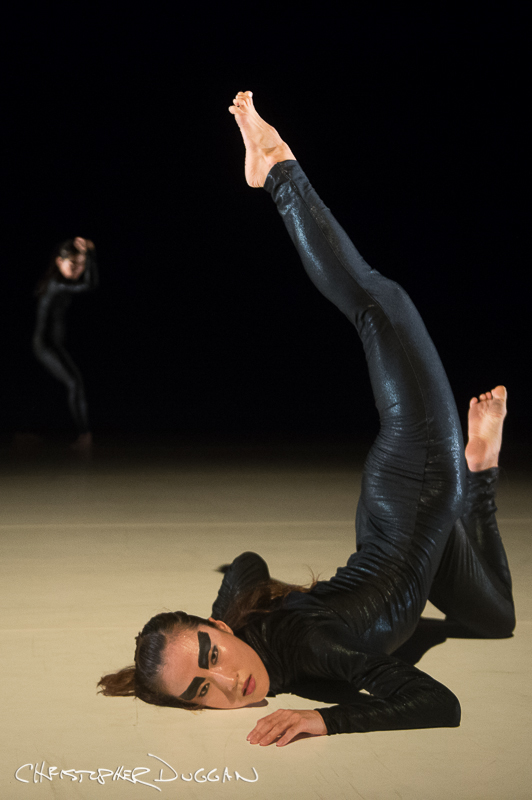 We photographed and filmed an early showing of their production Grass and Jackals at MASS MoCA in February 2013. They've tweaked the show some since we last saw it. Their dancers are so strong and move with such clarity and precision.
I was able to photograph the first half of LeeSaar's show before getting called over to the Ted Shawn Theatre to photograph Aspen Santa Fe Ballet's dress rehearsal.
Aspen Santa Fe Ballet Photos
Aspen Santa Fe Ballet
Aspen Santa Fe performed one dance in full costume, and it was a gorgeous one. Very dark, moody and dramatic lighting.
In an effort to conserve their energy for their opening night performance, the dancers marked through the ballet intermittently. Then, they would pop into full-out dancing for a few moments, just enough for me to grab some powerful images. I really had to stay on my toes as I never knew when those explosive moments were about to happen.
Dance Portrait Shoot with Kelsey MacEachern
Kelsey MacEachern has been a part of the Pillow community for several years. She is a dance major at George Mason University and works at the Pillow. Kelsey is a gorgeous dancer and asked me if we could do some portraits for her portfolio.
When I asked her if she needed audition images showing an arabesque, etc., Kelsey said she was thinking of doing something a little more edgy. I said, "Yes."
Normally, I like making creative portraits outside, using natural light, especially when I can make use of the beautiful Berkshires environment, but it was raining yesterday and the ground was wet. We used the only available studio and I tried to create as much variety in the space and in the dance portraits for her as possible. The window light is so gorgeous. I think it worked.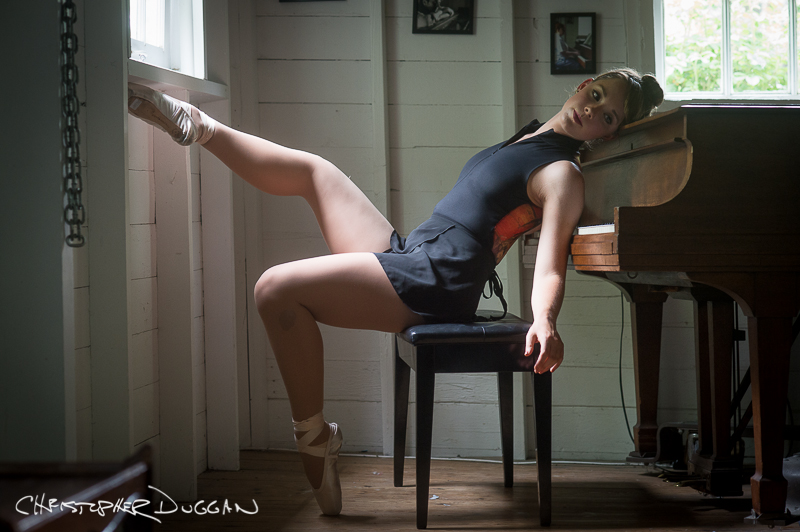 —
Christopher Duggan and Nel Shelby, Manhattan-based husband and wife team, make photos & video with dance artists every summer at Jacob's Pillow.
[mc4wp_form]
---
Previous Post
Carolyn & Chris | Dartmouth Wedding in Hanover, New Hampshire
Next Post
Jacob's Pillow Dance Festival 2014 | More from Inside/Out