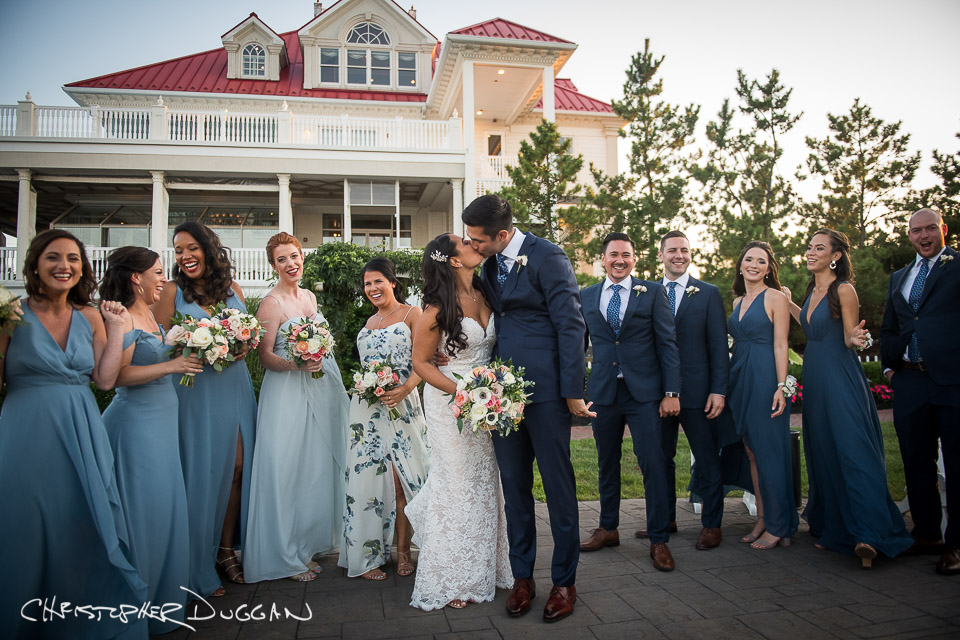 Jenna & Toku | Wedding at Mallard Island Yacht Club
I met Jenna and Toku through a previous client. Jenna was the Maid of Honor at Kate and Nick's wedding last year at Ridgewood Country Club. Kate and Nick were such an awesome couple, and I was so delighted when Jenna got in touch with me about photographing her wedding, too. 
I hadn't met Toku at Kate and Nick's wedding when I had originally met Jenna, but we scheduled an engagement shoot together before the wedding which allowed us to get to know each other and spend a little time before their wedding day.
Jenna & Toku were married at Mallard Island Yacht Club. It was my first time photographing at the venue.
The Mallard Island Yacht Club was built for weddings. It's elegant and efficient at the same time. They serve beautiful food and the location is fantastic. It has a breathtaking waterfront venue in Manahawkin, New Jersey and perfect locations surrounding the venue for portraits: a little garden area, a long dock that leads out to the water, a beach, a fenced-in terrace space… love it! = )
It was summertime, but the weather wasn't your typical August heatwave. I was glad it wasn't too muggy outside so we could spend some time making portraits in the natural light.
Jenna & Toku's wedding sort of extended right out of their engagement shoot. We had established such a great comfort zone together before their big day. They were relaxed and fully trusted my vision. That's the BEST way to make pictures.
Congratulations, Jenna & Toku!
---
Previous Post
Lauren & Eric | Wedding at Tappan Hill
Next Post
Brigid & Bryan | Wedding in Cooperstown, NY