Jill & Michael | Tappan Hill Mansion Wedding Photos
I met Jill & Michael through Michael's sister Staci & her husband Dave, whose wedding I photographed at Woodlands at the Greens in 2013. One of the reasons I love photographing weddings is to capture the importance and love of a family, and it's always an honor to be asked to work with a family for a second time.
The day was wonderful. Jill could not stop smiling even when I asked her to try a few photos without a smile.
There were a lot of special personal touches to Jill & Michael's wedding that were important to them and honored their families. Jill wore her grandmother's handkerchief and wedding band, and she also had two garters (one from each of Michael's grandmothers). All of the women on Jill's side of the family have been married in her grandmother's wedding band, and Michael's side of the family have all been married in his maternal grandmother's garter. Michael was married in his grandfather's wedding band.
They had a very unique and talented guest at their wedding – a woman named Katherine Gressel, who painted their wedding live during the reception.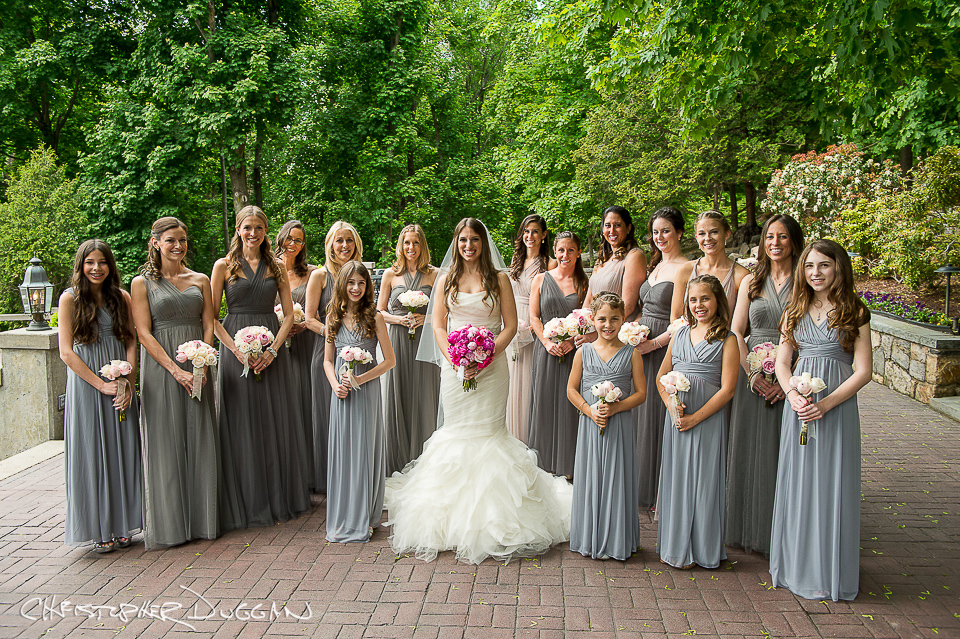 Abigail Kirsch weddings have flawless presentation and flow, so I was excited to be making Tappan Hill Mansion wedding photos again. They are total pros in every way. The Maitre D' Paul ran the day with grace and proficiency. I so appreciated him working with us and taking care of my full wedding photography and cinematography team. I think Jill & Michael got a better experience because all of us worked together.
The whole photography & video team has now captured many weddings together, and I am so proud of the work we are doing. I waited a long time for the right team, and we really have it.
---
Previous Post
Michelle & Eric | The Grove Wedding Film Trailer
Next Post
Jillian & Michael | Tappan Hill Mansion Wedding Film