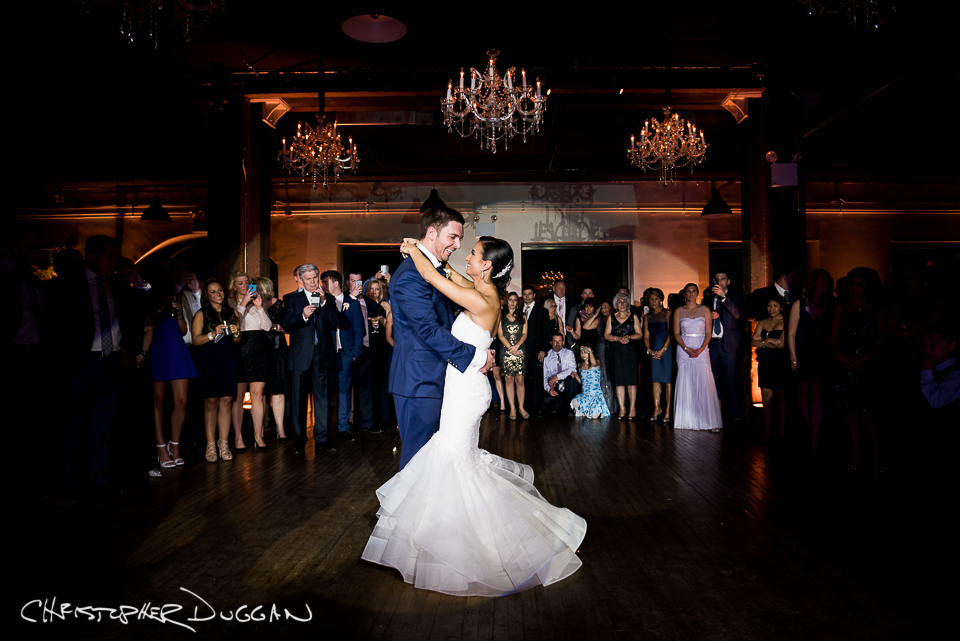 I made engagement photos with Danielle & Marko in the Meatpacking District last year. I actually met Danielle & Marko through Danielle's sister, Stephanie – I photographed Stephanie & Nick's wedding a couple years ago, as well as her engagement shoot!
I have photographed weddings for family members a couple of times now, and that's really special. It shows that not only were they happy with my photography and that they trust in the quality of my work – they also feel completely comfortable with me and my team, and that is ideal. Photographing a family a number of times is also comforting on my end, because I feel like part of the family!
Danielle & Marko were married at The Liberty Warehouse in Brooklyn, New York. Whitney photographed Melissa & Cory's wedding there, and I am photographing another wedding there later this year. It is such a beautiful space to get married. The textured walls and the breathtaking view of the Statue of Liberty make for amazing photographs.
Danielle & Marko were playful, fun and laid back. It was their idea to go down to the waterfront by the Brooklyn Bridge to make wedding photos. It was a beautiful day, and we got some really great photos despite the bridge being pretty crowded. I kept thinking to myself during the day, "This is my job?!" It's really hard to call it one – I am so lucky to have such incredible clients.
MC Nino Designs created all the florals and her work is stunning. She was the designer for Stephanie & Nick's wedding, too, so I was familiar with her work and excited to photograph it again. Her design made the room inviting, romantic and warm. As the guests entered the reception space from cocktails I saw so many people stop in their tracks and say "Wow!" at their first impression of the room. So gorgeous.
Cherylynn Tsushima on my Creative Team was my second photographer for this wedding.
---
Previous Post
Dance Against Cancer 2016 | Dance Photography
Next Post
Jessica & Matt | Blue Hill at Stone Barns Wedding Photos