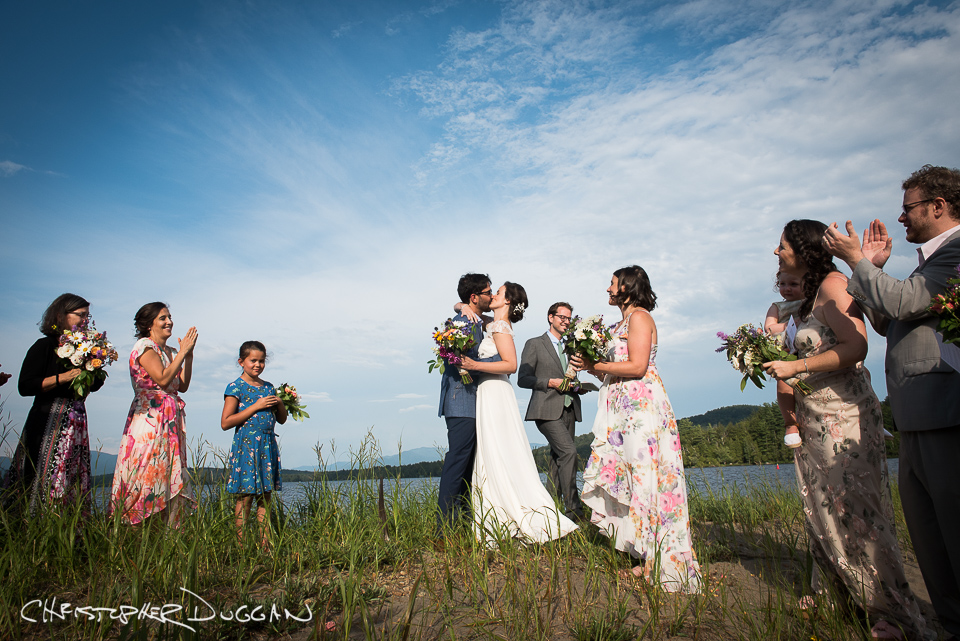 Mary & Justi | Long Lake Adirondacks Wedding by Christopher Duggan
Mary & Justi had a beautiful wedding on Long Lake in the Adirondacks. Their wedding was extraordinary for so many reasons, but what stands out the most is the very special setting where the wedding was held. The setting meant everything to them as it has been a part of their family for a long time.
Rain had been in the forecast for more than 10 days, and they weren't sure they could have their ceremony in the place on their land that held special meaning to them. However, the weather turned out perfect and it was one of the most beautiful places and breathtaking views I've ever seen for a couple exchanging vows.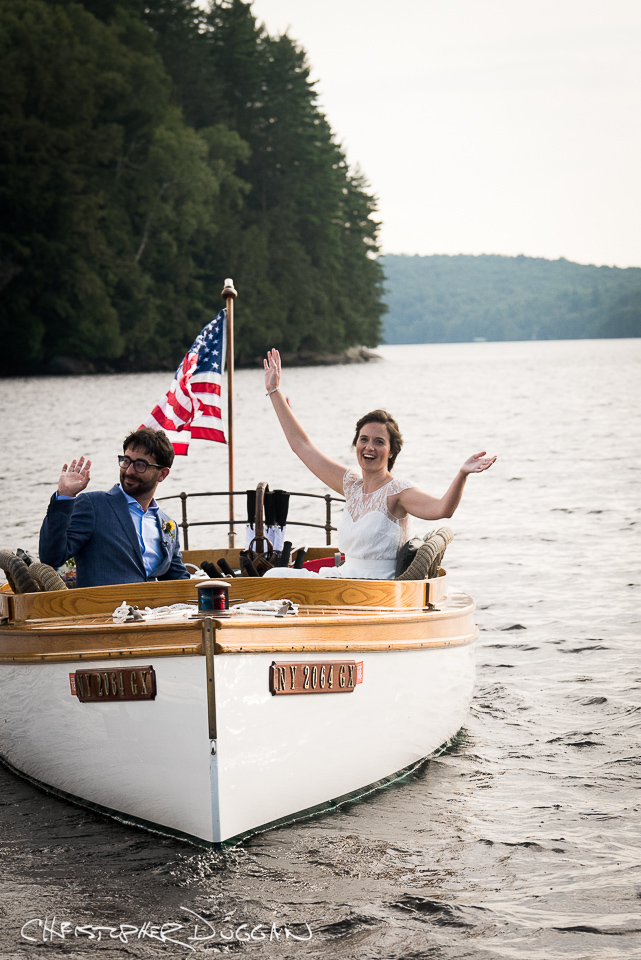 Dan Mathieu and his team from Max Ultimate Catering did such an amazing job with the cake, catering, lighting, and overall event design. Dan is an incredible wedding planner, and an incredible collaborator. It's such a pleasure working with him. His dedication to the couple and to helping create a wonderful, warm day was apparent through Mary & Justi's entire wedding.
I had a great time photographing Mary & Justi's wedding. The couple and their families were so kind and generous. It was such a treat to be a part of it all, and to witness their love and happiness.
Congratulations, Mary & Justi!
---
Previous Post
What's so important about Wedding Films?
Next Post
Jacob's Pillow 2017 | Artistic Leaders in Dance