Lauren & Jason's Micro-Wedding in Tarrytown, NY
Lauren and Jason had a micro-wedding in Tarrytown, NY at Tappan Hill Mansion, an Abigail Kirsch exclusive venue.
Lauren & Jason didn't want to postpone their wedding. I'm so glad they didn't! We made photos together outside before and during the ceremony, and then off they went to an intimate dinner with a few select family members and friends. They're planning on having a full reception to celebrate their marriage next September at Tappan Hill.
We have photographed a few micro-weddings this year. These smaller celebrations allow for proper social distancing protocols, but still allow the couple celebrate with the ones they love.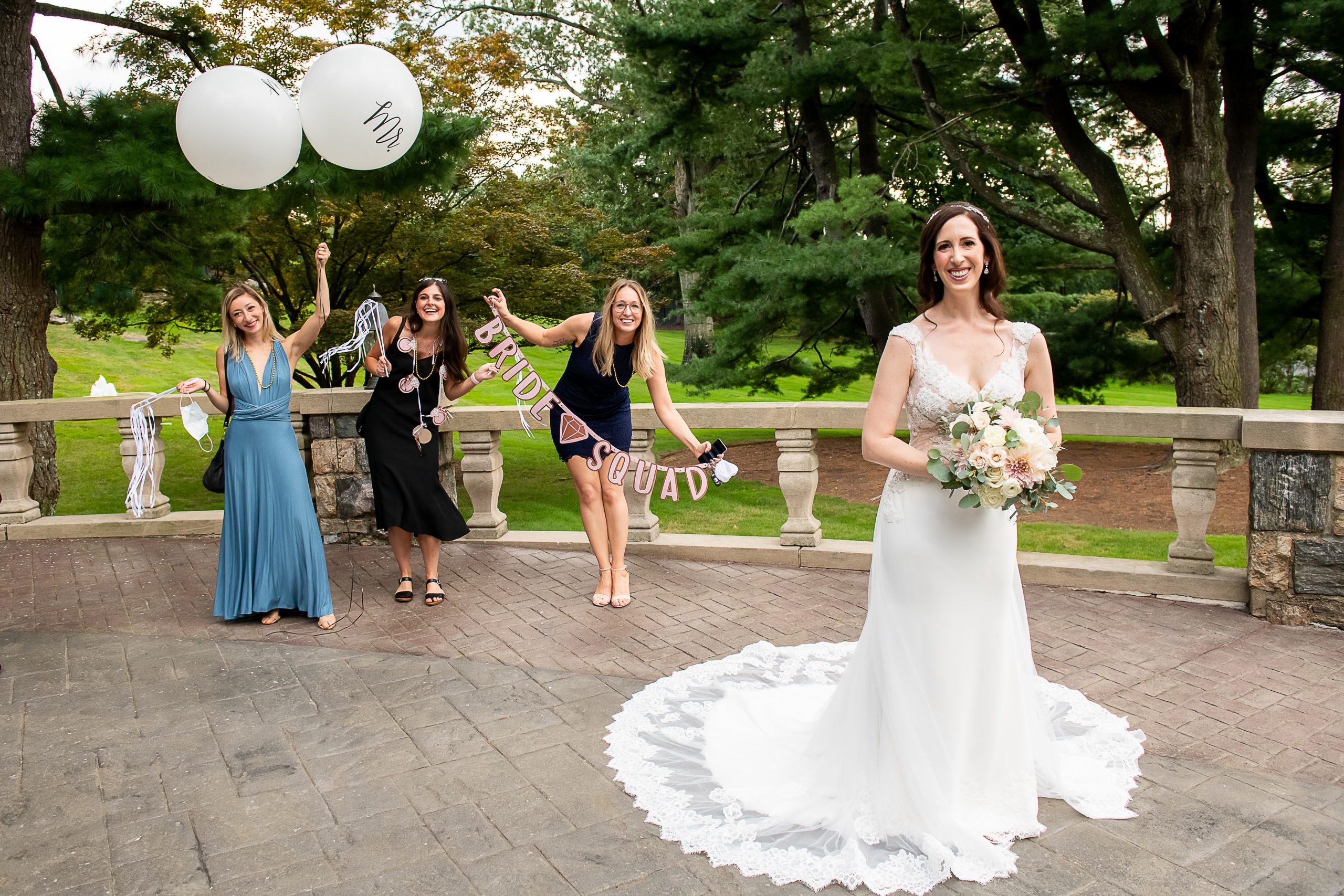 One of my favorite moments of the day was when Lauren's best friends showed up as her "Surprise-Maids." = )
Lauren truly had no idea they were coming (she had only invited her and Jason's family members to the ceremony). The joy in her eyes when her girlfriends showed up all dressed up with Mr. and Mrs. balloons was priceless.
Having a micro-wedding represents what is most important: a couple who wants to be married surrounded by their family. 
Lauren and Jason made it happen. It was joyous and uplifting – everything a wedding should be. Weddings are healing for all of us. I'm so grateful I was able to be a part of their special day.
Congratulations, Lauren & Jason. Your celebration gave me hope for the future.
---
Previous Post
Meet Christopher Duggan: Why I Love Weddings
Next Post
Lena & Ben's Micro-Wedding | William Vale Hotel in Williamsburg, NY