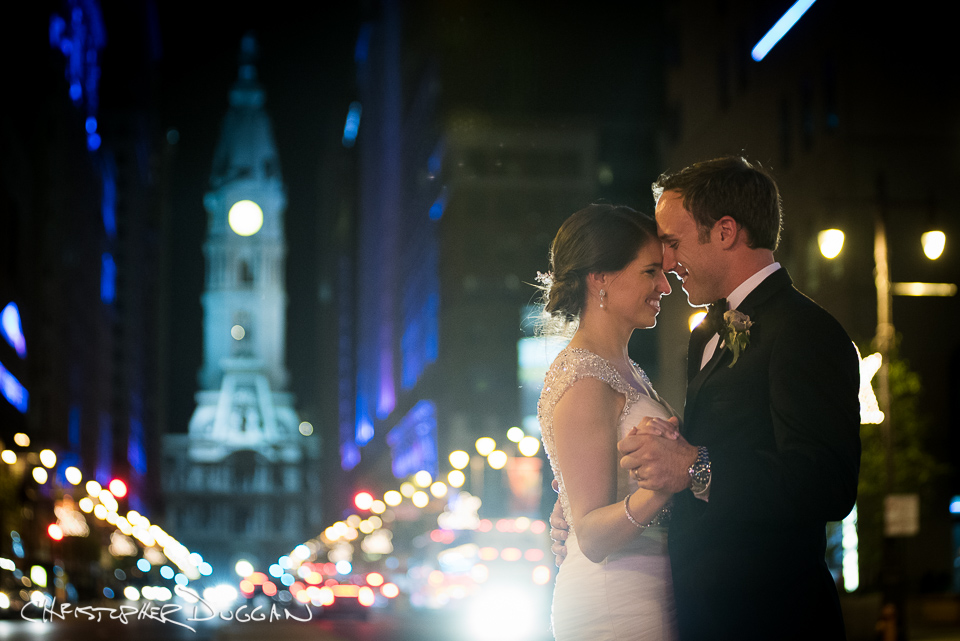 Philadelphia Wedding Photos at The Kimmel Center | Melissa & Marc
Melissa & Marc were both so kind and friendly, and it was easy to see that they had a very close bond. They unknowingly did the same thing for their wedding gifts for each other – they first gave a joke gift followed by the real present. Melissa's gifts to Marc were a "tux" speedo (because he's a swimmer) and then a watch.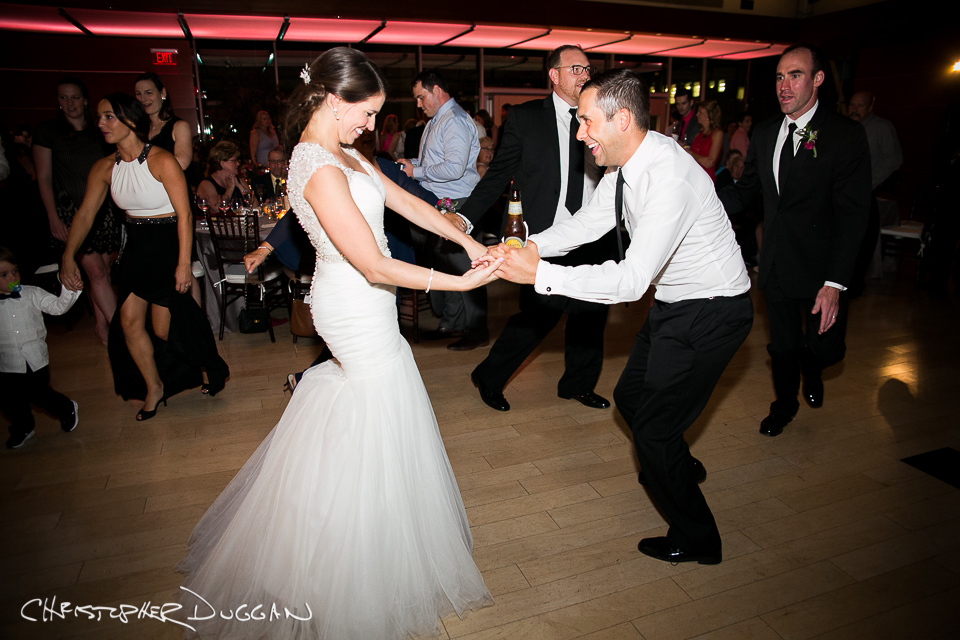 There were special touches like a cookie table with dozens of different kinds of cookies, and a "money dance" where the guests would give money to dance with the bride. Melissa & Marc are donating it to breast cancer research.
The reception was in the Hamilton Garden at the Kimmel Center, which is the rooftop space of the building. It was gorgeous. There was really pretty natural light during sunset and Papertini, the floral designer, filled the space with flowers.
At the reception, Melissa & Marc had a table that displayed the wedding photos of their parents, siblings and grandparents with a short paragraph that shared special aspects of those couples' relationships that inspired them. The bride and groom were so connected with their families and friends. It was really touching.
---
Previous Post
Jacob's Pillow Dance Photos | End of Summer at Inside/Out
Next Post
Musicians at The Pillow | Jacob's Pillow Dance Photos 2016