Feeling Nostalgic | A Traditional African Wedding
Thanksgiving is a very special holiday for me. It's the time of year that reminds me to reflect on all of the things I am grateful for, the time of year dedicated to making memories with my beautiful family, and it's also when I start to feel nostalgic looking back at one of the most exciting moments in my career: photographing a traditional African wedding!
Back in 2009, I received a call from my friend Olivier Kpognon inviting me to be a part of an elite team of wedding creatives who would be photographing a 2-day high profile traditional African wedding in Lagos, Nigeria. Usually, I wouldn't miss out on Thanksgiving with my family for the world, but I just could not turn down this incredible opportunity!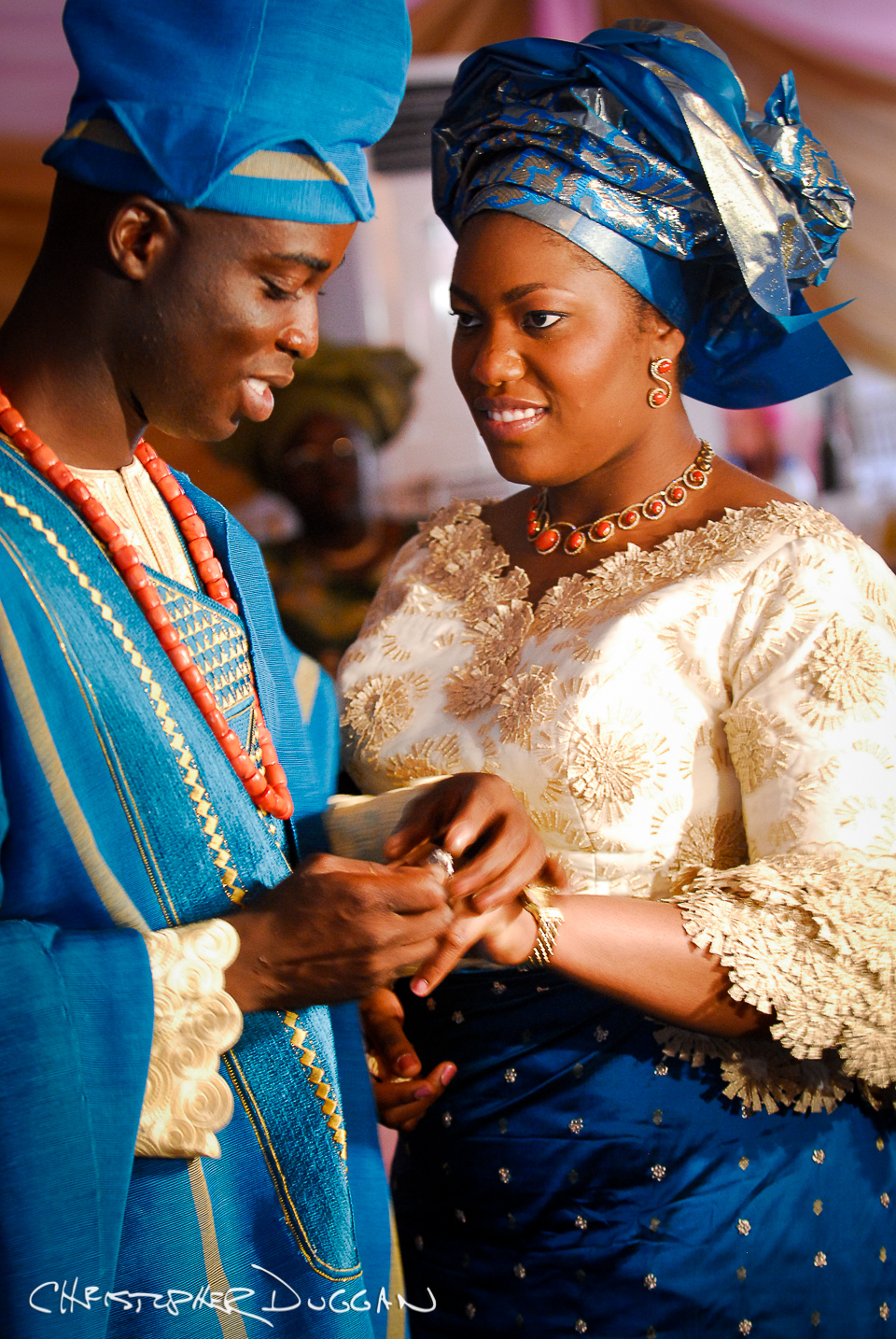 The wedding took place over a few days. It was such an incredible experience.
Because the wedding was covered by national media and paparazzi, we weren't able to stop the action to make portraits of the couple. Instead, I covered the wedding with a total photojournalist approach. I worked at making sure the other photographers weren't in my frame as much as I could. It was a tough, but fun challenge!

The guest list for the ceremonies was one of the largest I have ever witnessed. The list included 2,000 guests including the 36 governors of Nigeria and the Nigerian President himself!
The traditional Nigerian ceremony, known as the engagement, took place on Thanksgiving Day and the wedding itself with a Catholic ceremony was the Saturday after, followed by the reception.
I will never forget Thanksgiving of 2009! It was such a challenging and exciting week in West Africa.
Special thank you to the beautiful couple for allowing me to document their marriage, and thank you to Olivier for offering the opportunity to photograph this tremendous event alongside of him! Not many New York City-based photographers get a chance to photograph a traditional African wedding. I am forever grateful for the experience!
---
Previous Post
Adirondacks Wedding Film Trailer | A Long Lake Wedding
Next Post
Queens Museum Wedding Photos | Queens, NY