Nine Sinatra Songs by Twyla Tharp
Photographing Twyla Tharp's Work at New York City Center
The program included two of her most famous works, In the Upper Room and Nine Sinatra Songs.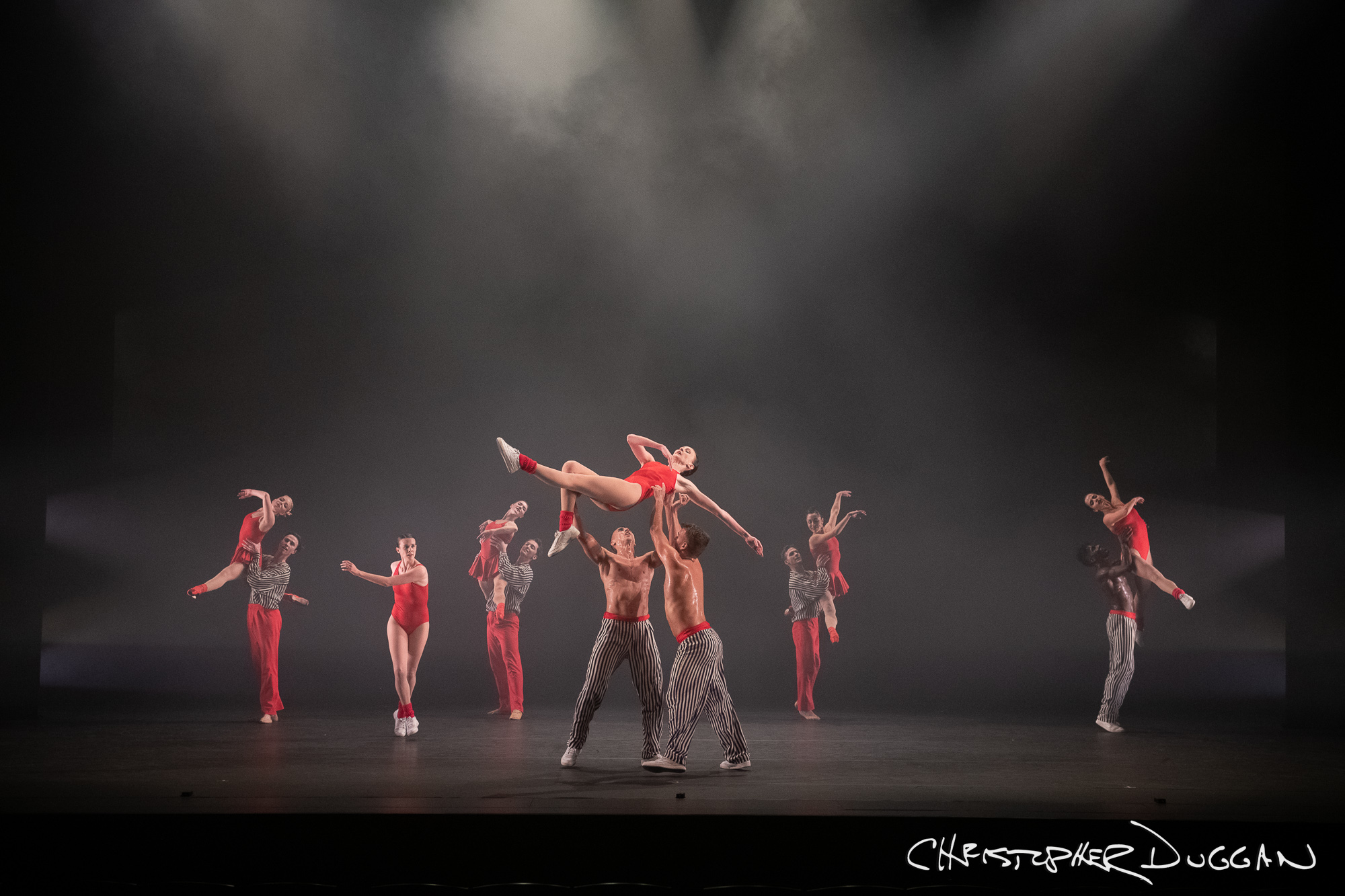 In the Upper Room by Twyla Tharp
In the Upper Room was athletic, explosive, and exciting. The dancers wore both pointe shoes and sneakers.
Jacquelin Harris and James Gilmer in Nine Sinatra Songs by Twyla Tharp
Nine Sinatra Songs is more of a jazzy piece and really showcases the individuality of each artist on stage.
In the Upper Room by Twyla Tharp
It was a challenging show to photograph, with so much happening onstage all the time and a lot of haze onstage. But that challenge is really exciting to me, and after shooting the show twice, I felt confident with my delivery of photos.
I feel so lucky to be able to photograph such amazing dance artists and their work.
---
Previous Post
Guastavino's Wedding Photography by Christopher Duggan
Next Post
Feeling Settled: Confidence as a Wedding Photographer