Wedding Photos in New York Weddings Magazine | Spring 2016
It's always thrilling to see my wedding photos in print! Check out my photos in two different advertisements this season in New York Weddings Magazine (cover photo not mine).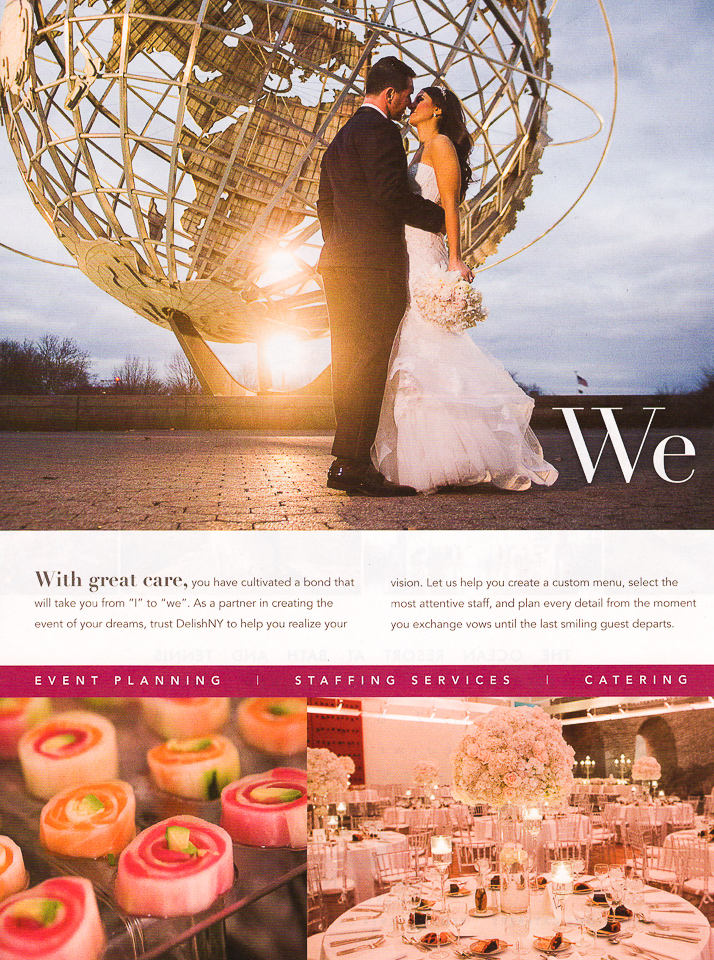 I am delighted to give our wedding photos to other venues, vendors and wedding planners when we collaborate together on a wedding and we've captured their beautiful work in our photography of the day. Our photos of Mariel and Ryan were featured in Delish NY's ad, who provided beautiful catering for their Queens Museum wedding.
Paige and Tim are also featured in Kraft Events' wedding planning and event design advertisement. Their wedding was my first time working with Jennifer Kraft of Kraft Event Management, and I thought it was amazing how in just 10 hours she completely, and expertly, transformed the space – her wedding planning and production included design, flowers, lighting, staging, audio, draping and printed materials.
I love that some of my photographs could help show off their beautiful work.
---
Previous Post
Mariel & Ryan | Queens Museum Wedding Photos
Next Post
Dance Against Cancer 2016 | Dance Photography