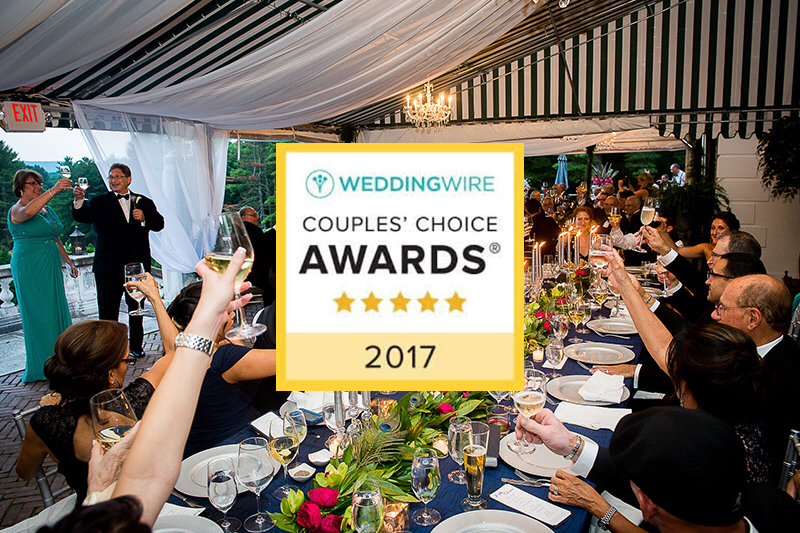 We Won the WeddingWire Couples' Choice Award Again for 2017
I'm very honored to announce that I've been selected as one of WeddingWire's top 5% of wedding professionals to win their Couples' Choice Award 2017.
I am full of joy and gratitude to have received this honor for several years in a row. Winners are selected based on five-star client reviews and heartfelt testimonials. Couples' Choice is very special to me. Thank you!
I want to say how great 2016 was for me, and much like this WeddingWire Award, it's ALL because of YOU.
I get to spend my weekends with beautiful, grateful, loving couples and their families making wedding photos and wedding films that they cherish forever. What could be better than that?
I recently asked a bunch of past clients to share with me their favorite photos from their weddings.
I know what photos I love. And I'm constantly pushing to increase my artistry, tell a story in one photo, find the most dramatic light, choose the moments with the highest energy and emotion. I put tons of pressure on myself to be better and do better at every wedding.
What about my clients? Which wedding portraits stood the test of time for them? Which ones did they print for their homes? When asked this question, which wedding portrait popped into their heads first?
I'm finding the most powerful "photographic" moments that I think are the "best" don't necessarily match up with their choices.
Seeing their favorite wedding photos has helped me re-focus on what's most important.
A sister's toast.
A walk down the aisle with Dad.
A quiet moment alone in her dress before the ceremony.
Those moments are most important to my clients. Those moments are most important to me.
Because it was my idea to take it. I turned and looked down the back driveway and the lighting was awesome and I asked you if you thought it would be a good picture. And you said, "why not, let's do it!"
I love the photograph of our "first look" when I am walking down the stairs behind Jonathan and before he sees me in my dress. This is one of my most vivid memories of that day. I always smile when I see this one.
I love this picture because it is so ethereal and captures much of the mood of the day. Even though the sky was grey and moody it made for such a beautiful and dramatic backdrop for such a wonderful day… and nothing, not even the rain could stop us from dancing and having the time of our life!
Looking forward to capturing more memories this year.
Most couples planning their weddings for 2017 are looking for wedding photography & wedding cinematography right now.
---
Previous Post
Should You Have A Tech-Free Wedding Day?
Next Post
Couples' Choice: What's Their Favorite Wedding Photo?